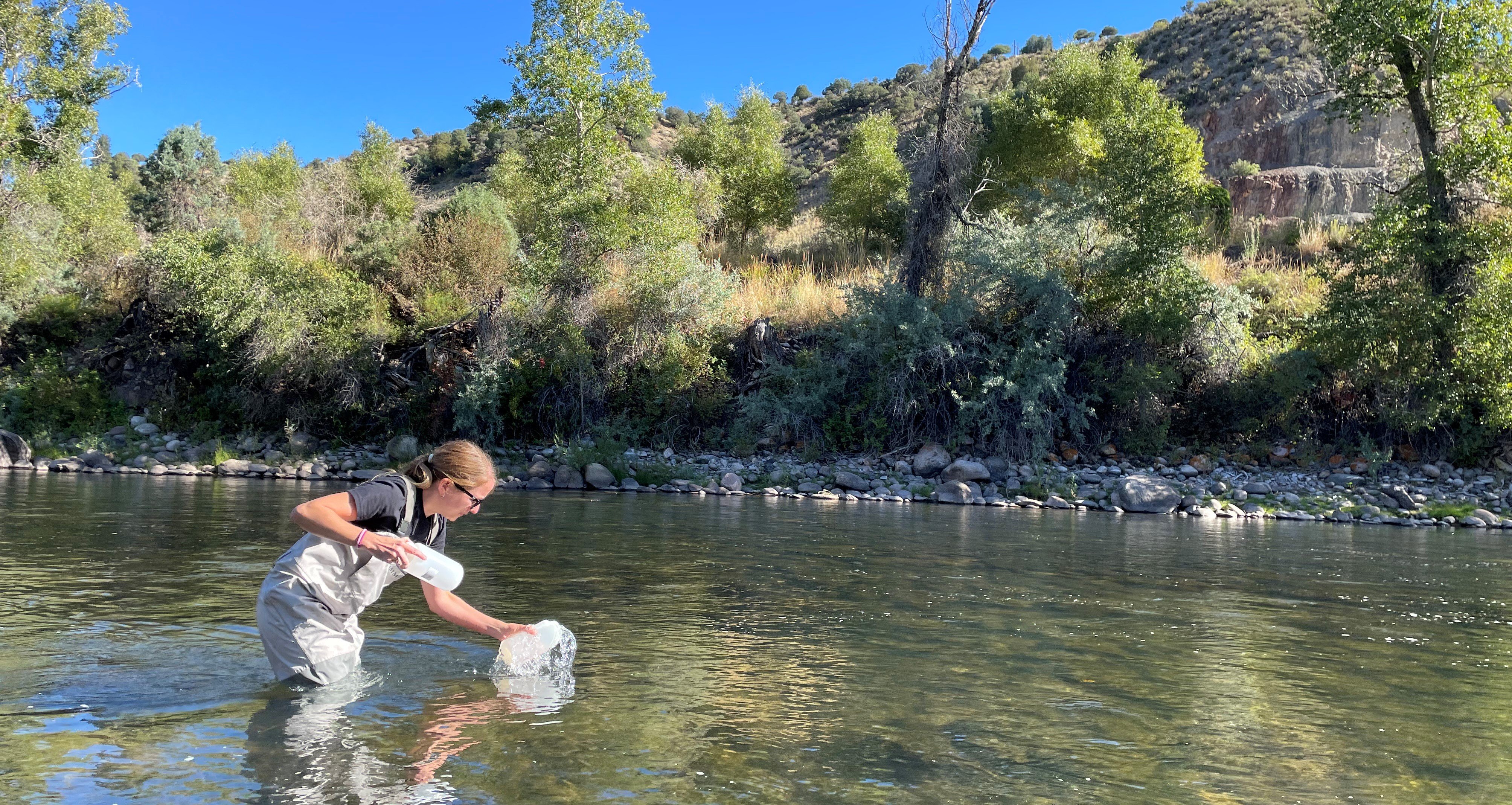 September is here, and while the turning of aspen leaves will soon have everyone looking up, there is something equally as predictable that happens at ground level. As the leaves begin to drop, Gore Creek and Eagle River get their annual checkup. 
This checkup is conducted by the Eagle River Water & Sanitation District; it's also known as the annual water quality sampling event. It's a two-day event that took place Sept. 5 and 6 this year, with district employees donning waders and nitrile gloves to collect data at 27 sites. Gore Creek, Eagle River, and their aquifers are the sources for most drinking water provided between East Vail and Edwards and they both serve as the receiving waters for wastewater effluent, or cleaned water. Since these waterways do so much for us, the district keeps a close eye on their health. 
Data was collected to calculate flow rate and as many as ten different water quality parameters were either collected in the field or later analyzed with laboratory equipment. Field measurements included pH, temperature, conductivity, and dissolved oxygen; and water samples are sent off for laboratory analyses of nutrients (nitrogen and phosphorous), metals, and more. Data and analyses from this annual sampling event are combined with additional water quality data and macroinvertebrate data from across the watersheds and evaluated in an annual study. This study started in 2008, and just like your annual wellness visit, it helps identify any potential health issues before they become a bigger problem. It can also lead to action, like the Restore the Gore campaign. More than a decade ago, this study helped identify urban runoff as the main cause of pollution in Gore Creek and led to initiatives, like restoring riparian buffers and native vegetation to help filter pollutants, that directly address the problem. 
The district conducts annual water quality sampling in September because that is typically when streamflow is low and predictable, and data and samples can be collected safely. There is about 85 CFS (cubic feet per second) of water flowing in the Eagle River through Avon right now, which is about 25 times less than peak flow in June. The district monitors streamflow levels using data from United States Geological Survey (USGS) gauges (you can see their streamflow graphs here). Although a decrease in flow through summer and into fall is typical, low streamflow means it's a good time to let your lawn go brown along with the falling leaves.