Image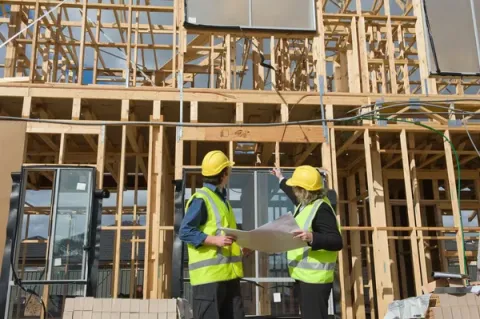 Please review the following information for any new construction or remodel projects.
If you are:
Building a new structure;
Tearing down and rebuilding a structure;
Adding square footage to any structure;
Adding capacity to an existing account; and/or
If there is a change in use, you must fill out the appropriate form below and pay the associated impact fees. The district will verify compliance with all applicable requirements, calculate connection fees, and generate a connection fee invoice for the customer. It is best to contact the district with any changes to ensure that you are grandfathered in for existing square footage and verify that there is the ability to have water and wastewater service.
Instructions:
Once the application is started, it needs to be completed and submitted or the data entered will be lost.
Please ensure all required documents are attached per the Rules & Regulations.
Complete applications may take up to two weeks for processing from the date of submittal. Allow two weeks for each application to be processed.
Please see our Online Application Portal Guide for more information on the application portal process.
Application fees apply, please see Appendix A for details.
You can apply online using our Connection Application portal.
Impact Fees. The district collects a system impact fee for the right to connect to the water or sewer system. The amounts of these fees vary by location, district, and type of facility.  Impact fees are calculated based on square footage for residential, assessment of fixtures for commercial, and a combination of both for mixed use.
The current schedule of fees and charges are available here. Other fees that may be required prior to connection to the system could include plant investment fees, water storage fees, and inclusion fees.  Please contact a customer service representative for more information on fees that may be applicable at 970-477-5451. All impact fees must be mailed or delivered to our main office at 846 Forest Road, Vail, CO 81657.
Call 811 Before You Dig
A call must be placed to 811 before every digging project, from simple landscaping projects like planting trees or shrubs, to building a deck or installing a mailbox.  Call 811 two to three business days before digging to have underground utilities marked. Learn more!