Image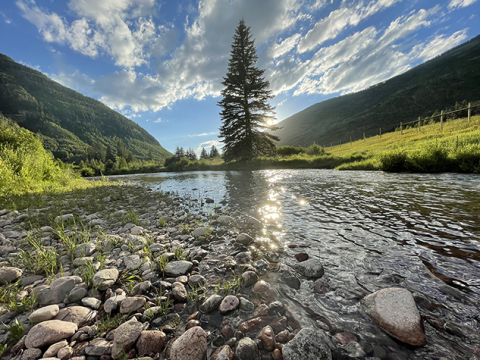 Mission
Our mission is to provide efficient, effective, and reliable water and wastewater utility services in a manner that respects the natural environment.
Vision
Clean Water. Quality Life. 
Values
Service:

Our purpose is to provide customers with safe, reliable water and wastewater services, in compliance with regulatory requirements. We strive to treat every customer fairly and respectfully, and to address their needs quickly and effectively, both within the District's service area and for customers served through contract operations.

Accountability:

Our organization is the steward of public funds collected to provide a defined service to our constituents.

  T

hese funds are managed responsibly, fairly and with integrity. We believe that our constituents are best served through continuous improvement and value enhancement. We support federal and state efforts to manage and improve the water quality of our receiving streams.

Customer Confidence:

We foster customer confidence through clarity, honesty, and transparency in all communications and work to educate our customers, community partners, and employees on the issues pertinent to responsible water resources management. We are committed to visibility in the community to promote and implement public education of our services. 

Community Partnership

: A healthy environment and reliable water supply supports our community's economy and goals. We forge community partnerships for more efficient use of public funds, to gain a greater understanding of our constituency, and foster the public's continued enjoyment and recreational uses of our rivers.

Personnel Dedication:

We respect and value the contributions of all our personnel. We encourage employees to increase their professional value through personal growth, expanding their knowledge base and gaining experience within their field. We proactively build a competent, effective, supported, and loyal staff.

Environmental Stewardship:

We recognize and take seriously the responsibility of managing limited and precious environmental resources that are vital to human life and the economic health of the community. We are committed to safely complying with all applicable regulations to preserve the environment, aesthetic beauty, and economy in and around our service area.

Leadership and Continuous Improvement:

We champion organizational initiatives that support our vision, set a higher standard for excellence, and are aligned with our values. We will:

consider the long-term consequences of all actions;
integrate our District and neighborhood responsibilities to best serve the organization and its customers;
aspire to set a community example of responsible and effective government;
add value to the District by consistently embracing creativity, initiative, innovation and technology; and
Long Range Planning and Preparation:

We are proactively working to meet the evolving needs of the future through foresight, solid and specific planning efforts, and maintenance of organizational flexibility. We prepare for the unforeseen through commitment to safety, security, and emergency preparedness.